I should accept defeat and finish this challenge in the spot, i was too delayed to made it.
My apologies, the revy quits from the Inktober Wardrobe.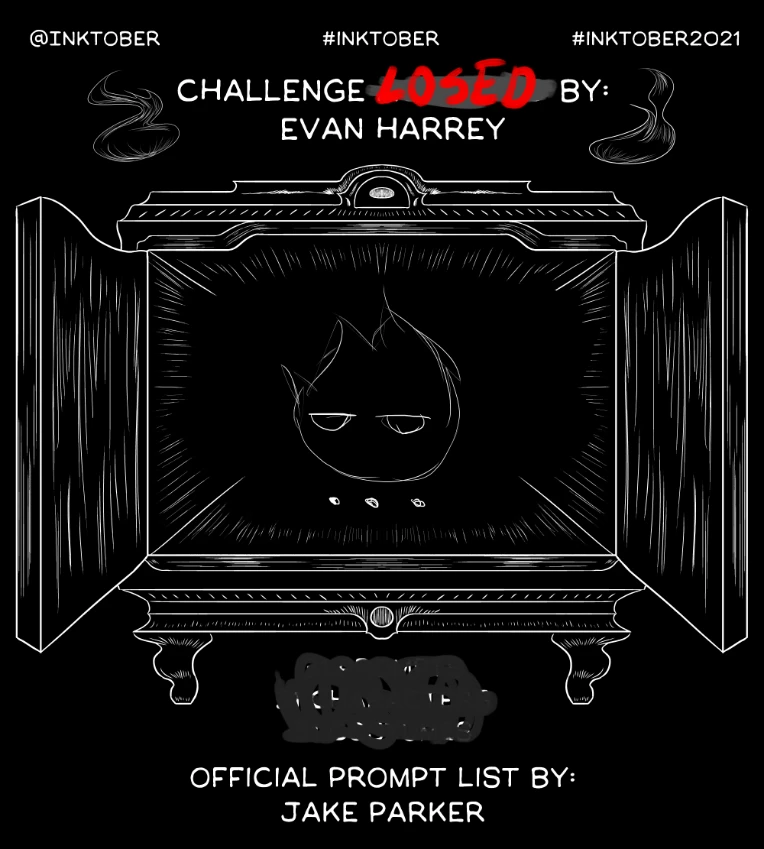 Since the Inktober Wardrobe was used as a request table indirectly, i'll have to do the reserved prompts as separated inked drawings anyway. They will get lowered priority, so don't expect them soon.