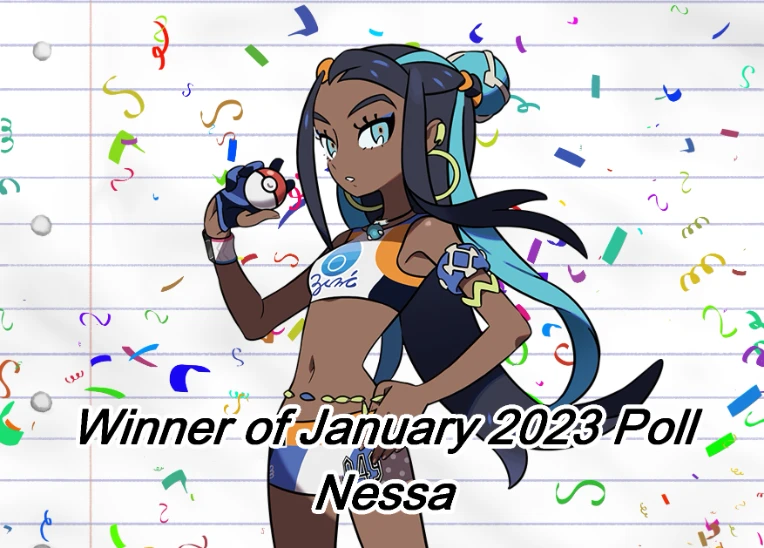 We have a winner fot the second Poll Call.
Nessa! From Pokemon Sword and Shield. This time the poll was?...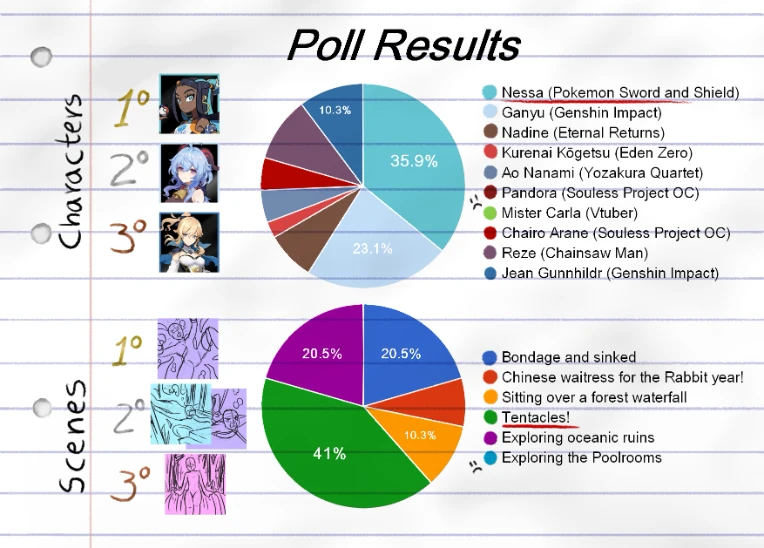 The votes where quite overwhilming this time, Nessa tangled in tentacles won by a huge amount. Sadly i won't be able to have ready the illustration till february for obvious reasons, be patiente pals, Many thanks to all who voted.
PD: Seeing how Genshin girls and NSFW ideas are prompt to reach the podium and make polls predictable, i have an idea to avoid that. Stay tunned.